Greater Purpose Media
Creating Media with Impact
Whether we're telling the story with audio, video or photography GPM is dedicated to showcasing the most compelling aspects of the narrative. Below you'll find long and short form video productions, as well as photographic content, produced by our Chief of Inspiration and Production (CIP), Summer Nettles.  
Recent video production work
My Brother's Keeper Denver.
Follow the lives of three young boys of color in Denver and realize the circumstances faced by today's youth. This film can be a great learning and discussion resource at seminars, workshops or events intended to help boys and young men of color reach their full potential.
Feature Broadcast Production Title: Denver Decides
Denver Decides is in depth election or ballot measure coverage that relies on in depth research, booking an in studio audience, supervising an eight person crew and understanding the concerns voters have regarding various issues during election season.
Feature Broadcast Production: Marijuana Management Symposium

The Marijuana Management Symposium is produced live and edited for later viewing. The symposium is a public meeting discussing current marijuana policy.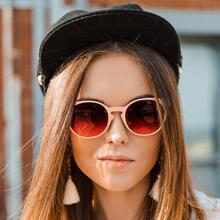 Simone Ross
"Oh my gosh! This gave me chills. I'm so glad you are telling this story."
Share your story with the world.
Great Purpose Media your storytelling partner.
Are you looking for innovative ways to tell your story, update your audience or ensure there are measurable results on your social media platforms? Let us help you determine where to place your produced content for the best results.